 Seven Best Feature Documentary Awards
About the film
Roll Red Roll is a true-crime thriller that goes behind the headlines to uncover the deep-seated and social media-fueled "boys will be boys" culture at the root of high school sexual assault in America.
At a pre-season football party in small-town Steubenville, Ohio, a heinous crime took place: the assault of a teenage girl by members of the beloved high school football team. What transpired would garner national attention and result in the sentencing of two key offenders. But it was the disturbing social media evidence uncovered online by crime blogger Alex Goddard that provoked the most powerful questions about the case, and about the collusion of teen bystanders, teachers, parents and coaches to protect the assailants and discredit the victim. As it painstakingly reconstructs the night of the crime and its aftermath, Roll Red Roll uncovers the engrained rape culture at the heart of the incident, acting as a cautionary tale about what can happen when teenage social media bullying runs rampant and adults look the other way. The film unflinchingly asks: "why didn't anyone stop it?"
Learn about our campaign to prevent sexual violence and create healthier communities using this film.
LEARN MORE

Film team
Nancy Schwartzman - Director/Producer
Nancy Schwartzman is a documentary Peabody Award Nominated director director, producer, and media strategist who uses storytelling and technology to create safer communities for women and girls. Roll Red Roll is her feature film debut, and goes beyond the headlines of the notorious Steubenville, Ohio high school sexual assault case to uncover the social-media fueled "boys will be boys" culture that let it happen. Roll Red Roll premiered in 2018 at the Tribeca Film Festival and Hot Docs, and has screened at over 40 film festivals worldwide and garnered 7 best documentary awards. The film opened theatrically at the Film Forum in New York City and the Laemmle Monica Film Center in Los Angeles to uniformly positive reviews with 100% on Rotten Tomatoes. It was a Critic's Pick in The New York Times and reviewed in The New Yorker, Variety, The Hollywood Reporter, the Chicago Tribune, the Guardian, and the Los Angeles Times amongst others. Nancy appeared on CNN's Amanpour, BBC Women's Hour and People TV. The film opened the 32nd season of the acclaimed PBS documentary series POV, broadcast on BBC Storyville in the U.K., and is now streaming in 190 countries on Netflix.
She is currently directing a documentary feature with Reveal: Center for Investigative Reporting, and in development on two non-fiction series with XTR and Blumhouse. She is publishing a forthcoming book with Hachette slated for 2021. Her newest short film One Shot One Kill, for Mother Jones will be released in September 2020.
Roll Red Roll's impact campaign focuses on engaging men and boys to become leaders in the solution to end violence against women. The campaign works with communities, schools, teams and parents on the fight to end rape culture. The impact campaign is supported by the Fledgling Fund, Bertha Foundation, Perspective and the Ford Foundation.
Her newest short One Shot One Kill is an immersive verite documentary about hunters and the debate about the second amendment. It will be released with Mother Jones and financed by Chicken & Egg.
Nancy released a companion short film Anonymous Comes To Town, co-produced with the Tribeca Film Institute and Gucci's Chime for Change, which garnered over a million views on the Guardian. Her first film, The Line (2010), a short documentary examining consent was used by the White House for a campaign around sexuality, and her follow-up film xoxosms (2013), was on PBS/POV and BBC exploring love between two teenagers, bridged by technology.
A globally recognized human rights activist, Nancy is a tech founder and created the Obama/Biden's White House award-winning mobile app Circle of 6 designed to reduce sexual violence among America's youth and college students. Over 350,000 people in 36 countries use Circle of 6 and it is currently being adapted for journalists working in Mexico in partnership with Article 19 and the Guardian Project. She has presented her work at the White House, the United Nations, TEDxSheffield, CNN, Forbes, Good Pitch, DOCNYC and at over 60 colleges and universities. She is a graduate of Columbia University.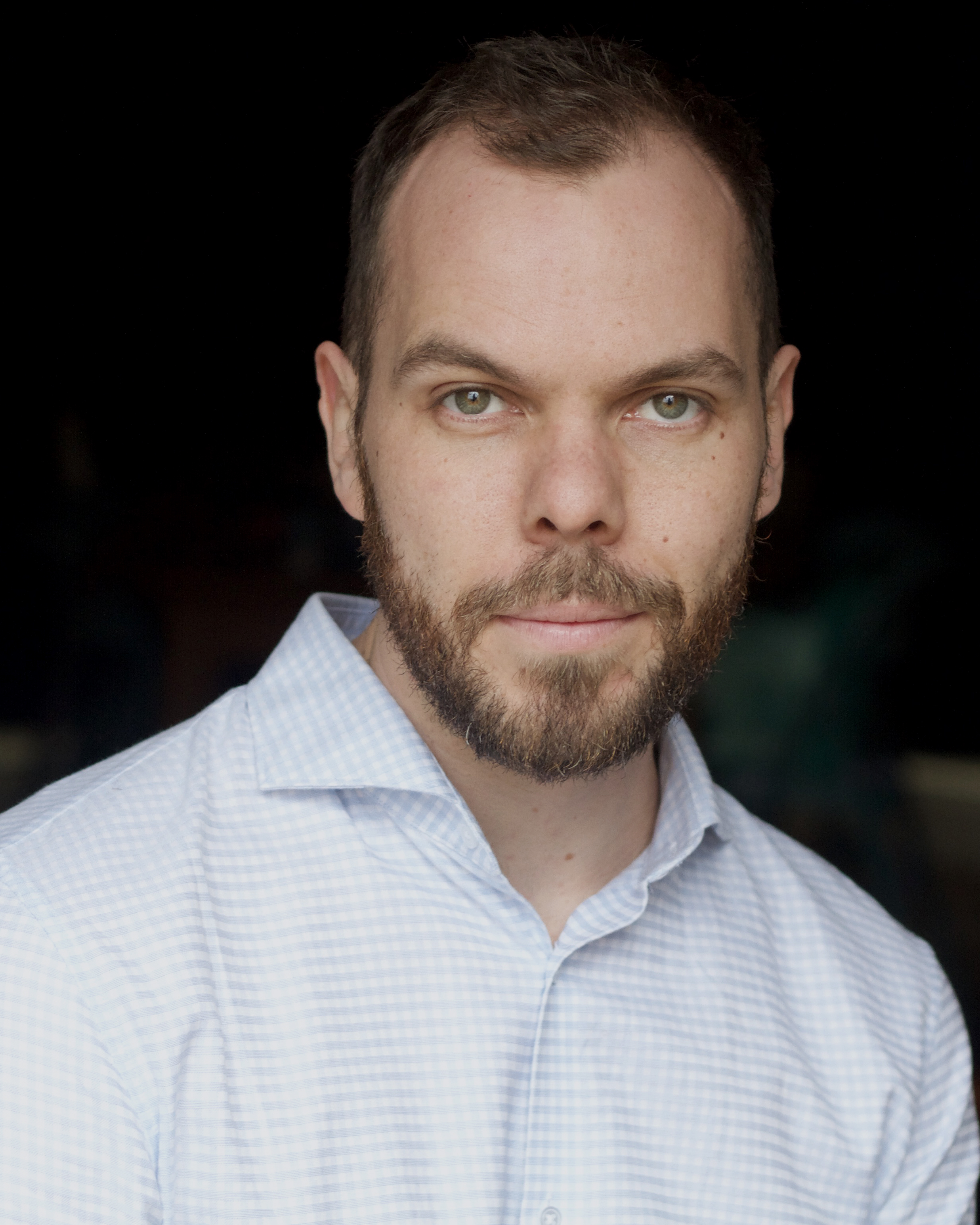 Steven Lake - Producer
Steven Lake is a documentary producer creating social impact films with commercial reach. He is the producer of Roll Red Roll which premiered at Tribeca 2018, screened at over 40 international festivals and went on to have a theatrical run in the U.S. The film was called 'essential viewing' – Hollywood Reporter, 'Raw and pressing' – Anthony Lane, The New Yorker and was Critic's Pick for the New York Times. His feature debut documentary, DRYING FOR FREEDOM (Amazon Prime), and was the winner of Climate Week's Best Artistic Response Award. Steven is specializing in security conscious film-making, using new technologies to create safe and secure workflows for films to protect them and their highly sensitive content. He has produced work in collaboration with The Guardian and Gucci, Doc Society, TFI, Ford Foundation, Fork Films and the BFI.
Jessica Devaney - Producer
Jessica is a creative producer and impact strategist. She produced the Sundance-supported documentary, Speed Sisters, about a fearless team of Palestinian women racecar drivers.  She co-produced the Peabody Award winning short film My Neighbourhood, exploring the human impact of settlement expansion in East Jerusalem, and produced its companion web series Home Front, which Richard Branson deemed "films that make a difference." Jessica associate produced Budrus, which won thirteen international awards, including the Ridenhour Documentary Film Prize.
Executive Producers
Abigail Disney
Barbara Dobkin
Geralyn Dreyfous
Maxyne Franklin
Chandra Jessee
Patty Quillin
Gini Reticker
Regina K. Scully
Matt Bockelman - Director of Photography
Matt Bockelman is a New York-based cinematographer whose feature documentary credits also include Do I Sound Gay and To Be Takei.  He's created short-form works for many arts and non-profit organizations, including Sesame Street, NYC Ballet and The Public Theater. He is also an adjunct professor at the Columbia University Graduate School of Journalism.
Chris White - Editor
Christopher White has been a documentary film editor, producer and director of numerous award winning films since 1995. His most recent project (as co-producer and editor) is Love Free or Die, which premiered at the 2012 Sundance Film Festival, winning the Special Jury Prize. Other films include The Killer Within (as editor and co-director) which premiered at the 2006 Toronto Film Festival and was nominated for a 2008 Best Documentary Emmy, and Hard Road Home, nominated for a Best Documentary Emmy in 2009. White also edited Waging A Living, which followed the struggle of four working Americans trying to make ends meet, and Critical Condition, a verité journey through America's ailing health care system. 
Nima Fakhrara - Composer
Iranian-born composer, ethnomusicologist, and inventor of musical instruments, Nima Fakhrara is the founder of Zoo Creatives, with studios in Los Angeles and New York City.   His credits include the Toronto Film Festival Official Selection, The Girl in the Photographs (the final film executive produced by Wes Craven), the Los Angeles Film Festival selection Consumed (directed by Daryl Wein), the Sundance Film Festival selection The Signal, Catchaman (directed by Toya Sato and starring Tori Matsuzaka and Ryohei Suzuki), a live action take on the anime series Battle of the Planets, The Pyramid (directed by Gregory Levveseur, produced by Alexander Aja), and Exists (directed by Eduardo Sanchez).  His international credits include the Japanese TV show called Tantei No Tantei, and the SXSW selection I am a Hero.   His video game credits include Resident Evil: Revelations 2 and the 2016 release 1979 Revolution.
Bari Pearlman - Co-Producer
Bari Pearlmanis a Peabody Award-winning documentary filmmaker whose award-winning films include Mah-Jongg: The Tiles that Bind, Daughters of Wisdom and Nangchen Shorts.  She recently directed two episodes of HLN Death Row Stories and the short documentary Autism Is for Life for HBO Night of Too Many Stars. As a Producer, Bari collaborated on HBO's feature documentary How to Dance in Ohio, and Smile 'Til It Hurts: The Up With People Story. For television, she was recently Story Producer/Co-Producer of Amazon's The New Yorker Presents and previously produced A&E's Fugitive Chronicles and Court TV's Shots in the Dark. Bari is a member of the Producer's Guild of America and the Academy of Television Arts and Sciences.
Chachi Hauser - Associate Producer
Chachi Hauser is a filmmaker and writer based in New Orleans. Her short film, 1227 Lesseps which she co-wrote and directed, premiered at the 2017 New Orleans Film Festival. Her Wesleyan University thesis film, Lolo, won honors and screened at the 2014 Boston Wicked Queer Film Festival as well as 2014 Fringe! Queer Film & Arts Fest in London. She is currently an associate producer on two projects in development, including a documentary series focusing on young people in Southeastern Louisiana most vulnerable to climate change. Her writing has appeared in Hobart Online, Quaint Magazine, among others.
Eliza Licht – Impact Producer and Engagement Strategist
Eliza Licht is an industry leader in developing and implementing engagement strategies to maximize the impact and visibility of documentary films. Before starting Licht Creative Consulting, she spent 17 years, building and expanding the community engagement and education department at the PBS documentary series, POV. As Vice President of Content Strategy and Engagement, Licht spearheaded broadcast campaigns for over 250 films, including American Promise, Food, Inc. and Last Train Home. Under her leadership, there was a 1000% increase in the number of events to over 800 screenings a year engaging over 46,000 people directly. In her current role, she works closely with clients to help determine their goals and vision for engagement and impact. She creates and implements entire campaigns including overall strategy, partnership development, overseeing the production of high-quality educational resources, and tracking, measuring, and evaluating impact. Eliza frequently speaks at conferences and festivals. She has appeared on panels at AFI Docs, IFP Film Week, DocNYC, Tribeca Film Institute, DocEdge Kolkata and DMZ Docs.
Graeme Aegerter - Impact Campaign Coordinator
Graeme Aegerter is a documentary filmmaker dedicated to using storytelling as a tool for social justice and community engagement. His first film, Daughters of Emmonak, world premiered at the Big Sky Documentary Film Festival, won the Jury Commendation Award at the Durango Independent Film Festival, and has been used by the United States Department of Justice for internal trainings on sexual violence. He co-produced the feature documentary A Gentle Magic (official selection of the New York African Film Festival, Afropunk Fest Johannesburg, and Voiceless International Film Festival), which is set for broadcast premiere on BronxNet in summer 2019. He is currently producing a feature documentary about a Maasai woman fighting against female genital mutilation and child marriage in her tribe. Graeme designed and managed the national social impact campaign for an early version of the film, engaging hundreds of students and community members through screenings, and helping to raise over $20,000 for their partner NGO in Kenya.
Joe Samalin - Educator and Facilitator
Joe Samalin has been helping communities engage men and boys in gender-based violence prevention for over 20 years. He is the co-founder of MenChal- lenging, and is currently working as a consultant on with numerous colleges and universities, government agencies, and more. Prior to that he was Senior Program Manager for Community Mobilization & Leadership Development with Breakthrough, a global human rights organization that works to challenge the culture of violence against women and girls. He has been working to address violence against women and girls since he was an undergraduate student, and as an activist and organizer addresses domestic violence, sexual violence, and anti-stalking, through trainings and programming with hundreds of communities on these issues.