JOIN STUDENTS, EDUCATORS, COACHES, AND ORGANIZERS USING ROLL RED ROLL TO SPARK DISCUSSIONS AND INSPIRE COMMUNITIES TO TAKE ACTION.
To host a screening complete the form below or send an email to eliza@rollredrollfilm.com.
If you are interested in inviting Director Nancy Schwartzman or a protagonist from the film, please note this in your request.
NANCY SCHWARTZMAN – DIRECTOR/PRODUCER
Nancy Schwartzman is a documentary film director, producer, and media strategist who uses storytelling and technology to create safer communities for women and girls. Roll Red Roll is her feature film debut, and goes beyond the headlines of the notorious Steubenville, Ohio high school sexual assault case to uncover the social-media fueled "boys will be boys" culture that let it happen. Roll Red Roll premiered in 2018 at the Tribeca Film Festival and Hot Docs, and has screened at over 40 film festivals worldwide and garnered 7 awards, including a Cinema Eye Nomination, the Adrienne Shelly Foundation's Excellence in Filmmaking Award, Best Documentary at Florida Film Festival and "Best of Show" at Bend Film Festival. The film opened theatrically at the Film Forum in New York City and the Laemmle Monica Film Center in Los Angeles to uniformly positive reviews with 100% on Rotten Tomatoes. It was a Critic's Pick in The New York Times and reviewed in The New Yorker, Variety, The Hollywood Reporter, the Chicago Tribune, the Guardian, and the Los Angeles Times amongst others. Nancy appeared on CNN's Amanpour, BBC Women's Hour and People TV.
Roll Red Roll is designed to have a robust impact campaign focusing on engaging men and boys into the solution to end violence against women, as well as engaging communities, schools and parents. The impact campaign is supported by the Fledgling Fund, Bertha Foundation, Perspective and the Ford Foundation.
Nancy released a companion short film Anonymous Comes To Town in April 2019 on the Guardian, in partnership with Tribeca Film Institute and Gucci's Chime for Change. Her first film, The Line (2010), a short documentary examining consent was used by the White House for a campaign around sexuality, and her follow-up film xoxosms (2013), was on PBS/POV and BBC exploring love between two teenagers, bridged by technology.
A globally recognized human rights activist, Nancy is a tech founder and created the Obama/Biden's White House award-winning mobile app Circle of 6 designed to reduce sexual violence among America's youth and college students. Over 350,000 people in 36 countries use Circle of 6 and it is currently being adapted for journalists working in Mexico in partnership with Article 19 and the Guardian Project.  She has presented her work at the White House, the United Nations, TEDxSheffield, CNN, Forbes, Good Pitch, DOCNYC and at over 60 colleges and universities. She is a graduate of Columbia University.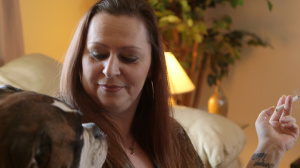 ALEXANDRIA GODDARD – A.K.A. "PRINNIE" / CRIME BLOGGER
Alexandria Goddard is a blogger and social media consultant. She has over 25 years of combined experience in legal investigations, fraud/risk management investigations and social media analysis. Her expertise includes utilizing social media to build social and
personal profiles of witness, jurors and litigants, while researching publicly accessible data to analyze social media presence and activities. For her role in the Steubenville case, she has appeared on Dr. Phil, 20/20, Piers Morgan, Democracy Now, Jane Velez-Mitchell and a multitude of print and web-based articles regarding her social media analysis expertise. Her work has also been used as source reference in academic research papers, as well as by advocacy agencies around the world.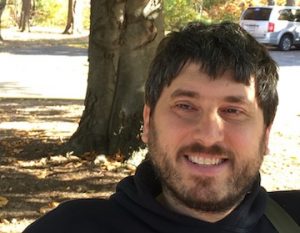 JOE SAMALIN – EDUCATOR AND FACILITATOR
Joe Samalin has been helping communities engage men and boys in gender-based violence prevention for over 20 years. He is the co-founder of MenChal- lenging, and is currently working as a consultant on with numerous colleges and universities, government agencies, and more. Prior to that he was Senior Program Manager for Community Mobilization & Leadership Development with Breakthrough, a global human rights organization that works to challenge the culture of violence against women and girls. He has been working to address violence against women and girls since he was an undergraduate student, and as an activist and organizer addresses domestic violence, sexual violence, and anti-stalking, through trainings and programming with hundreds of communities on these issues.